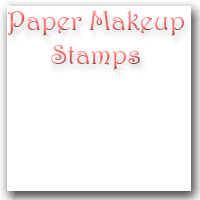 Paper Makeup Stamps & Party Time Tuesdays Challenge Blog proudly presents
"Jen's Sunshine" Blog Hop
This hop will remain open till Tuesday Sept.4th
Winners announced Sept. 7th
Today we take time to honor our friend and fellow crafter Jen Scull. If you are here hopping with us, then I am sure you know Jen is battling breast cancer. She has been fighting this nasty disease since February. On behalf of Jen, we thank you for being here.
I made three cards for this blog hop!!!! For the first one, I used the cute little fairy and one of the sentiments
For the second one, I used the gorgeous sunshine and another sentiment from the set...
For the third one I used again the fun sun and the third sentiment, used the same dp than the previous card but a different sketch :)
We ask as you hop along with us, please consider donating at least $1 using the paypal donation button at any stop along the way. Your donation will go directly to Jen. Thank you.
Mister Linky's Magical Widgets -- Easy-Linky widget will appear right here!
This preview will disappear when the widget is displayed on your site.
For best results, use HTML mode to edit this section of the post.
Monday, August 27, 2012
Hello, there!
This week our challenge at
Digi Makeover
blog is an Inspirational Photo: Nautical bedroom.
And today we have a guest designer:
Anda (Flying Fresian)
, so welcome and visit
her blog
.
You'll see I made two cards this week, the first one has a nautical image and the same colors as our picture... I used the set
"Sailing by"
.
And the second one, has the colors from this photo and of course the male factor too.... For this one,
"Color kid - Beyond measure"
.
Why? You ask me... Well, I wasn´t to happy with the first one and try to do it better, and finally I am posting both of them, hehehe... Both of them are colored with Koh-i-noor acuarelable pencils.
For the first card I used kraft paper as background, then I used blue, sky-blue and red cardstock. I cut the image and its mat with Sizzix circle dies. As embellishments, I used two other images from the same set, add some blue glitter to the anchor (I used foami tape for it), and the special cord is some recycled cord from a blind that broke and I saved it because I thought could be great as embellishment (...what do you think of it?)....
For the second card, I used blue, sky-blue and red cardstock, some blue gingham dp from Folia. As embellishment I used a red ribbon with white edgie stitches and blue cold porcelaine stars in two different sizes.
Challenges for card #1:
A die for sketch
: sketch #3
Craft a scene:
anything in the outdoors
Paper Crafting Journey
: anything goes
Stampin' sisters
: punches, dies or shapes
Lil red wagon:
recycling (you can see the pic of the cord)
A and T
: punches/dies
Ladybug
: summer fun
Papelitos
: masculine
My craft spot
: splishy splashy (water)
Daring cardmakers
: besides the sea
CLP
: sketch #50
Stamp'n doodles
: loaded with layers
Paper Pretties
: cards for kids
Sweet stamps
: watercolored
Always crafting
: kids
Fashionista
: card for a child
Deep ocean
: deep blue
The squirrel and the fox:
one for the men
Penny's:
masculine
My heart pieces
: favorite color (blue)
OK, now is your turn to do a project inspired in the photo...
On Wednesday we are having a blog hop for Jennifer Scull... so please, come back and hop with us!!!!!!!!
Monday, August 20, 2012
OK, for my first challenge, we have to make a Tent Topper card,
And this was a challenge for me as well as this is my first tent topper card :)
This is the card I made:
To give some sparkle I glue a lot of pink bling around the circle and think it looks cute!
I used green cardstock (Paper Temptress) and green-pink dp (Folia).
I also used a pink-green ribbon and made a bow.
As I didn´t decide yet what is the purpose I didn´t put any sentiment,
but there is room for it later :)
I am entering this card to the following challenges:
Sunday, August 19, 2012
Just on Friday I learned that my daughter will start classes this coming Monday... yes! TOMORROW!!! I thought we still have one more week... anyways, Vicky will start first grade tomorrow and I feel so proud of her... so, I made this simple card to wish her the best for her school days :)
I used a CC designs stamp, called Honey Teacher, I stamped it with Memento Tuxedo Black ink pad.
I colored it with Koh-i-noor acuarelable pencils and cut it out, using some foami tape I placed it on a green mat cut with an elipse die cut (Sizzix) (Can you see the dimension?). I won this stamp maybe two years ago in a challenge but never used it before than today (!)
To tell you the truth, I make this card in a rush, when my daughter was playing some in my computer, but for that reason my card is very simple, I didn´t use any sketch and made a very simple card. I used a blue-greenish cardstock that has a micro embossing. Then I used for first time this ribbon, I think I won this ribbon in the first candy I won ever, more than two years ago (thank you, Jerosha!), as it´s a sticky ribbon and can´t do any bow I never used it before.
Then I was looking for a "school" embellishment, I was thinking in an apple button, or an apple brad or something with an apple, but as I didn´t find anything in my stash I used a red button and made a bow with a red mouline thread. As sentiment I used some stickers from a block with many alfabets and some school sentiments I've got a couple of month ago.
Although my card doesn´t have any pink color, hope my daughter will like it!!!
Challenges: